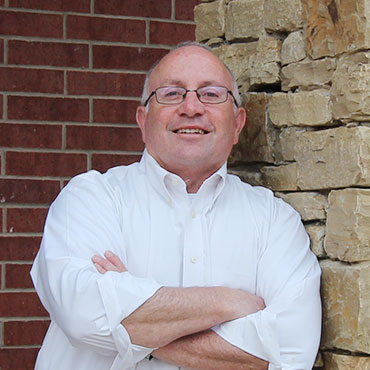 Background and Education
Dr. Mike Kierl was born the 8th child of ten children to T. Phil and Betty Kierl. He was born and raised in Oklahoma City. He graduated from Notre Dame University with a Bachelor of Science Degree. After graduating from dental school, Dr. Kierl completed a post-graduate residency program at the University of Oklahoma College of Dentistry earning a specialty certificate in Orthodontics and a Masters of Science Degree in Orthodontics.
After Completing his specialty training in Orthodontics at the University Of Oklahoma College Of Dentistry he was invited to become a part-time faculty member in the Department of Orthodontics, which he still remains. He has been in private practice since 1989.
Dr. Kierl is an adjunct Instructor at Rose State College in the Dental Assisting/Dental Hygiene department.
Memberships, Affiliations & Achievements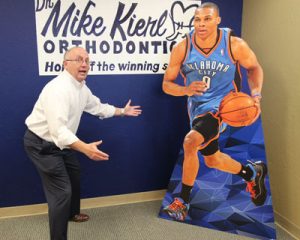 Dr. Kierl is an active member of:
American Association of Orthodontics
Southwest Society of Orthodontics
Oklahoma Orthodontic Society
American Dental Association
Oklahoma Dental Association
Oklahoma County Dental Association
In 1999, Dr. Kierl earned the prestigious status of Diplomat of the American Board of Orthodontics. This is a rigorous program of testing and reviews that only one in three Orthodontists ever achieve.
Dr. Kierl believes that it is important to continue updating his education by attending professional meetings, scientific lectures, and advanced education courses in the field of Orthodontics and Dentofacial Orthopedics. By staying current with the advances in the field of Orthodontics, Dr. Kierl is able to provide patients the best possible up to date care.
Outside The Office
He and his wife, Ann, have four children, Peter, Patraic, Maureen and Clare. He is active in his church where he has served on various committees and boards. He enjoys sports, spending time with his family and reading "who done its" (when he has the time!) Dr. Kierl has coached little league basketball and Jr. High football for many years.